Medium Golden Black Swirl Glass Twisted Spider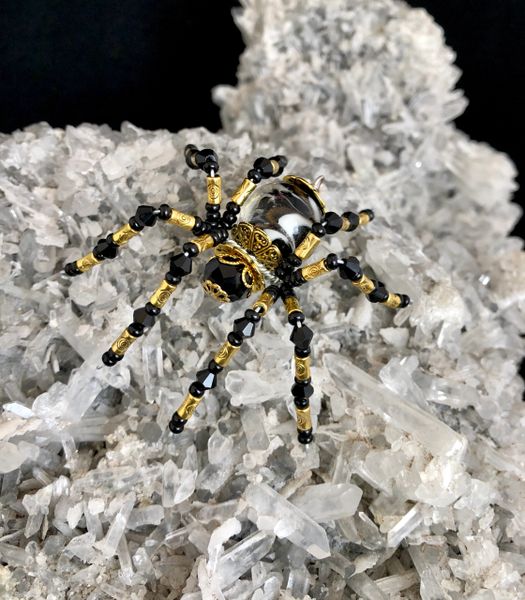 Medium Golden Black Swirl Glass Twisted Spider
Congratulations on winning this Twisted Spider!! With your $5.00 discount this brings your spider down to $25.00. However, the listing added 10% so you must use the code to deduct the 10% off at checkout. You will notice that the price added 10% so that you could add more spiders to your shopping cart it would deduct the 10% off your additional purchases.
Description: This medium Twisted Spider has a black and golden swirl glass body with a faceted black glass head and gold metal bead caps.
The legs are accented with black bicones, gold metal and black glass beads. 
The spider measures 2.5 inches in diameter.  Remember to s
elect your spider's complimentary finishing option in the drop down box: 
ornament, necklace, hair clip, or pin
. Click "add to cart" and checkout.
Twisted Spiders is a patented design, U.S. Patent D0629471. If you are inspired by Twisted Spiders, please respect our unique patented design and seek appropriate counsel before proceeding with your artistic endeavors.

Thank you for choosing Twisted Spiders!!  
Reviews